Supplements
Enriching Learning
Fun and effective learning tools to supplement Logic of English curriculum or any language arts program!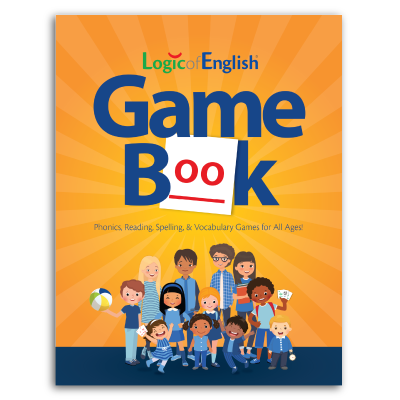 Logic of English Game Book
A fun-filled supplement to Foundations, Essentials, or any language arts curriculum, the new Logic of English Game Book provides hundreds of games for practicing phonograms, building reading fluency, strengthening phonemic awareness, and more! Includes well-loved favorites from our curriculum and dozens of new language arts games and variations!
Whistling Whales Phonogram Songs
Written & Performed by Jill Pearson
Sing along as you discover and practice the sounds of twenty-one multi-letter phonograms! These delightful songs are inspired by Whistling Whales: Beyond the Sounds of ABC by Denise Eide.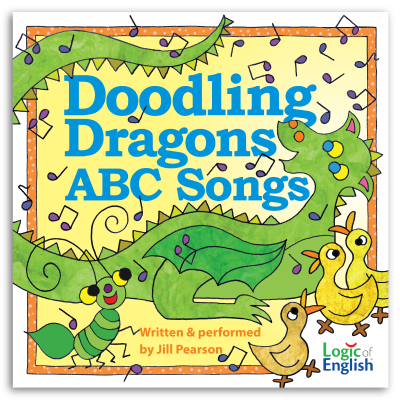 Doodling Dragons ABC Songs
Written & Performed by Jill Pearson
A musical journey through the sounds of A-Z. Twenty-six playful and fun songs introduce children to the names and sounds of the A-Z phonograms! Based on Doodling Dragons: An ABC Book of Sounds by Denise Eide.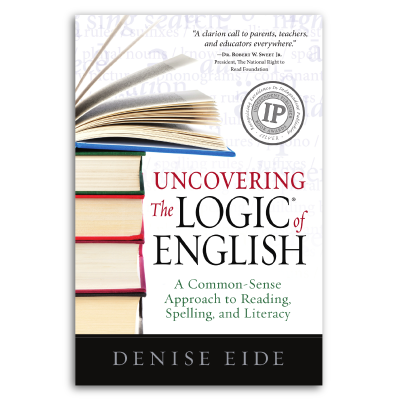 Uncovering the Logic of English
By Denise Eide
This award-winning book provides answers to basic questions about English reading and spelling by revealing the phonograms and spelling rules that explain 98% of English words. The rules are presented in an easy-to-read, straightforward manner with ample examples. Ideal for educators or as a personal reference for anyone who wants to better understand the logic of English spelling.
Foundations C Copywork Supplement
Designed for Foundations C students who need cursive or manuscript examples as they practice the handwriting style they learned in Foundations A and B. This affordable supplement is available in PDF only.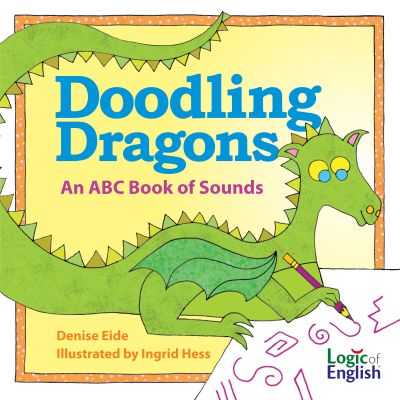 Doodling Dragons Audiobook
Our playful ABC book, read aloud by storyteller Jim Weiss! As your children page through the book and listen to its playful rhymes, sound and rhythm engage them in discovering all the sounds of A-Z.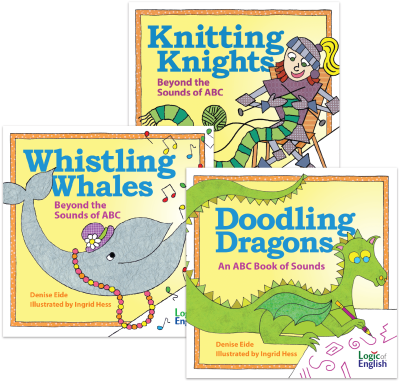 Laugh along and enjoy Ingrid Hess' whimsical illustrations as you learn all 75 Basic Phonograms. Save when purchasing all three books together!
Make grading Essentials lessons faster! Available for each volume of Essentials.
Spelling Analysis Mini-Courses
Three levels of Spelling Analysis tutorials: single-letter, multi-letter, and say-to-spell + schwa! Each online course is approximately 30 minutes. Downloadable notes are also provided.